"May you pass the last gate....."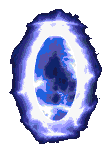 If your enquiry is regarding your account or any in-game issue the easiest way to contact us is via the forum. If you are a registered Citizen on the fourm then your requests can be dealt with more quickly
The administrators for Aranock are:
Odysseus
Lordlava
Both may be personal messaged on the fourm directly. However, you are welcome to use the game admin email address provided below if for some reason using the fourm is inconvenient.
Click the links below to reveal the emails of those who can help:
aranockwebmin@gmail.com
aranockgods@hotmail.co.uk